Residential & Commercial Solar Services
We are dedicated to bringing solar to not only high-end consumers, but mainstream households as well
Residential
By far solar is one of the purest and most abundant forms of renewable energy know to man. The nice thing about solar is there are no moving parts. Solar panels produce no emissions and require little or no maintenance. It is also a sound economic investment. A professionally installed solar system can produce all of the electricity you need to power your home. Utility rates have gone up at a of an average 10-15% per year since 1970. That means the electricity that your system produces actually gets more valuable each and every year.
Commercial
With energy prices going through the roof and a cap and trade bill on the table reducing your carbon footprint has never been more important. Federal and State incentives now pay for a large portion of the cost of a new photovoltaic solar system. There has never been a better time to make the switch to clean, green solar power. These generous rebates have made solar an attractive, cost effective alternative to fossil fuels. By fixing your energy costs and allowing you to plan for these expenses far into the future you will have more control and independence then ever before.
Why Solar
There's a big myth that solar power only works when there is sun, so during the evening hours, you risk a power outage. This is untrue. We keep you connected to the grid. During the morning and afternoon hours, when most people are at work, your solar system will produce more electricity than your home is using. This excess electricity is pushed back onto the grid. This literally causes your electricity meter to spin backwards. In the evening hours when the sun is down, you will be using the credited energy from the meter spinning backwards. This excess energy does not expire. It's like roll-over minutes.
Produces no harmful emissions that hurt the environment.
Green Home Solar will save you money each month. In addition, the investment that you made in solar, will add its exact property value to the home.
Call Us
Recieve a Free Quote
About the company
Green Homes Solar Services is a proven licensed installer of Solar systems specializing in residential and commercial systems. Our team designs, develops and installs top of the line solar systems throughout California. We pride ourselves at Green Homes Solar Services on our services which is why a large portion of our business comes from referrals from happy solar customers.
We are committed to excellence which is why all of our solar systems come with a 25 year factory warranty & labor warranty. Our installation team handles any roof type, from large scale industrial projects to small residential. Unlike solar companies that are only licensed Electrical or Solar contractors.
Green Homes Solar Services carries both electrical & general licenses & does not sub-out jobs as we have in house
Our Process
In order to determine which system is best for your specific need our knowledgeable team of energy experts will sit down with you at your home and do an in-depth analysis of your current electrical usage. After listening to your specific objectives, examining your situation and doing a complete site evaluation you will have the power to confidently choose which technology is best for your project. In this stage our primary goal is to help you realize what solar can do for you, address any budgetary or aesthetic concerns and decide whether you would like to further explore the possibility of going solar.
Each one of our proposals is hand tailored for you're to fit your specific home and lifestyle. We find the best solution to save you the maximum amount of money. The sales agent will go over a comprehensive cash flow analysis, establish your BEP (breakeven point) and applicable rebates and incentives. Also covered will be the exact equipment specifications and a preliminary design of your system. Once a decision has been made on your size of system we will execute a contract that details the scope of work, contract and rebate amount, start date and interconnection requirements.
Following the guidelines set out by the NEC (National Electric Code) our talented team of designers will create a solar system that not only fits your needs but those of your local building department as well. Prior to submitting for any permits you will always have an opportunity for final approval. Once everything is a go then the permit process should only take about 2-3 weeks. During this time period we will also submit a reservation request for both your federal and state rebates, file the interconnect agreement with your utility company and order the materials required for your project.
By now an installation date has been established and a project time-line has been coordinated with your sales agent. Once the panels have been delivered on site you project should begin within 24hrs. All of our crews are professional, clean cut individuals that conduct themselves in a courteous and respectful manner. They show up on time, leave the work site clean and are more than happy to answer any questions you may have about the installation process. Depending on size and complexity a residential system should take about 2-5 day to complete installation. And remember, if you project does happen to fall behind schedule we pay $50 for every day we are past the established deadline.
Once the installation is complete your sales agent will take you through a final walk through of your system. The will show you how new system works, give you your warrantee information and address and maintenance and safety concerns. They will also set up your system monitoring software and give you contact details for our support department. You will also be asked to fill out a satisfaction survey so that will be giving to the owners of Green Home Solar Services to make sure there were no problems on your job.
Durable Systems
Solar panels have no moving parts, so they are not damaged easily. This lowers the chance for an interruption in service.
Negative Spending
In certain states, excess solar energy pushed back onto the grid can be sold.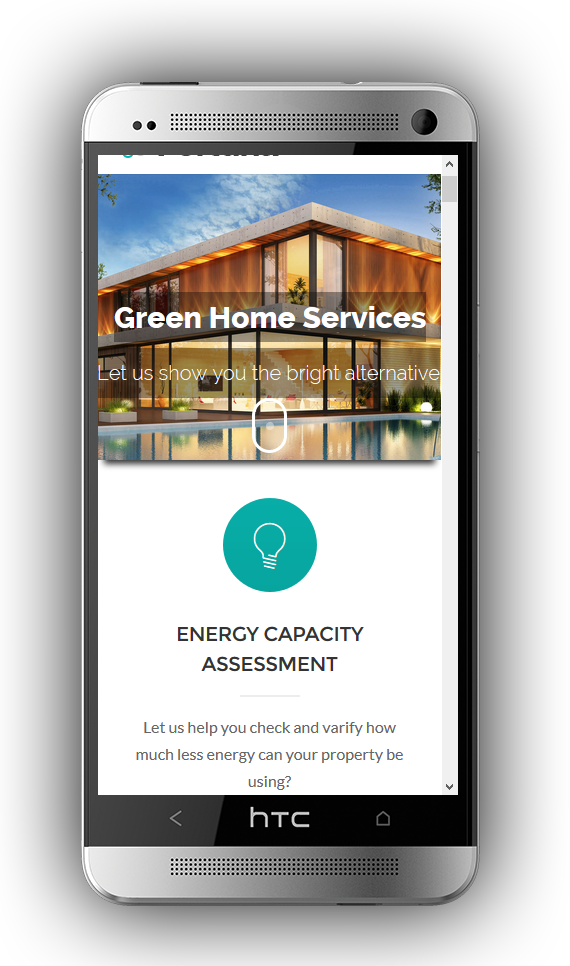 Fixed Cost
Utility providers often raise energy costs, but your cost for a solar system would be the same monthly until paid off.
Steps Ahead
The future of energy is in renewable and clean energy. By converting to solar energy now, you'd be a step ahead.